| | |
| --- | --- |
| August 8, 2014 | |

Friends,
Thank you for allowing me to share news and updates directly with you through my weekly e-newsletter. Please feel free to share it with friends and family, and anyone interested in subscribing can sign up
here
.
Honoring Vietnam War Era Veterans

This past Saturday I was honored to join in a special ceremony to honor those men and women who served in our armed forces during the Vietnam War era. I was humbled by the crowd that came out to show them that their service and sacrifice will truly never be forgotten. With approximately 2,500 people present, we shared a simple message—our men and women in uniform are the true American heroes.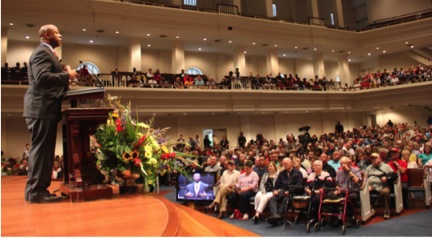 The keynote speaker, South Carolinian and Medal of Honor Recipient General James Livingston summed up the event perfectly when he said, "To those of you who served, you deserve praise, recognition, love, and respect. You have all of that here today."
Thank you very much to all of our veterans, those who came out to honor them, and the many organizations and volunteers who came together to make the day possible. We owe all of our brave servicemen and women an enormous debt, and it was my honor to be able to convey our gratitude to them in this very special ceremony.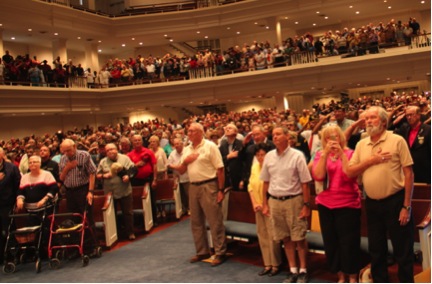 To read more about the ceremony, check out my blog entry
here
.
An Inside Look
ABC came down to South Carolina with me last week to learn more about my path from North Charleston to the U.S. Senate, our ability to reach new audiences with a conservative message, and how we honor the veterans living in our great state. In case you missed it on "This Week with George Stephanopoulos," this past Sunday, you can watch the segment below.
Honoring our Promises to our Veterans

We have an obligation to provide the best possible care for the men and women who have put their lives on the line to keep us safe. I am very happy to report that a proposal which I supported to help fix the crisis at the VA was signed into law yesterday.
The compromise legislation gives the VA the power to fire or demote senior officials accused of mismanagement, effective immediately. It creates a system where veterans can seek private healthcare if VA doctors are unable to treat the patient within 14 days, and caps costs for the private care. It helps to remove the bureaucratic red tape which slowed hiring, and additional money has been allocated to hire more VA doctors and nurses.
It is an honor to serve as your United Sates Senator, and as always, I welcome your feedback. Send me a message here, or free to call my office at the numbers listed below.
Sincerely,
Tim
Lowcountry:
2500 City Hall Lane, 3rd Floor Suite
North Charleston, SC 29406

T (843) 727-4525
F (855) 802-9355

Midlands:
1301 Gervais Street, Suite 825
Columbia, SC 29201

T (803) 771-6112
F (855) 802-9355

Upstate:
40 W. Broad Street, Suite 320
Greenville, SC 29601

T (864) 233-5366
F (855) 802-9355

Washington Office:


167 Russell Senate Office Building
Washington, D.C. 20515

T (202) 224-6121
F (202) 228-5143