February 25, 2022
Dear Friend,

Welcome back to my Week in Review newsletter. Please remember to follow me on Facebook, Twitter, Instagram, and YouTube for regular updates on how I am serving the people of South Carolina!

Standing With Ukraine
This week, the world watched in dismay as Vladimir Putin carried out a devastating and unprovoked invasion of Ukraine. As we keep the Ukrainian people in our hearts and prayers, now is also the time to take firm and decisive actions that stand up to Putin's bullying. I released a full statement condemning Russia's aggression and calling on President Biden to stand up for democracy.
Progressive Policies Are Failing Americans
In communities across South Carolina and our nation, hardworking families are feeling the strain of higher prices at the grocery store and gas pump. But progressives are trying to solve the issue (inflation) with more of the problem (spending).
The fact is the Democrats' policies have caused hikes not just in inflation, but also in crime and illegal border crossings — things President Biden will have to explain to the American people at his State of the Union address next week. I talked about what we can expect him to say about these issues and more on Fox News this week. Click below for the full interview.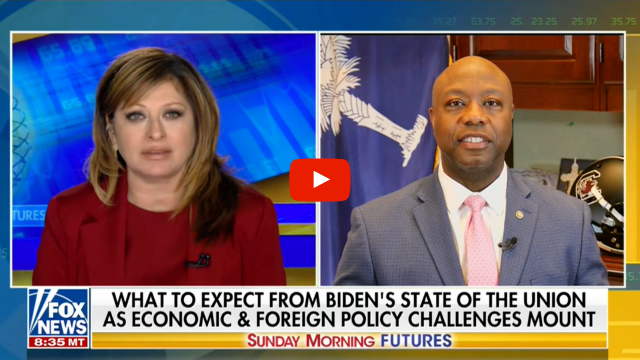 Protecting Quality Health Care for Seniors
Medicare Advantage plans provide high-quality, affordable care to 27 million seniors, including more than 400,000 South Carolinians. This week, I worked with Senator Catherine Cortez Masto (D-Nev.) to gather a bipartisan majority of our Senate colleagues on a letter to the Centers for Medicare and Medicaid Services (CMS) Administrator Chiquita Brooks-LaSure, urging the Biden administration to continue support for Medicare Advantage. As ranking member of the Senate Aging Committee, I'm committed to ensuring our older Americans have access to the best and most affordable care.
Supporting the Auto Industry
Supply chain disruptions continue to impede our economic recovery — particularly when it comes the automobile industry, which has struggled with a semiconductor shortage for months. The U.S. Department of Treasury already has the authority to provide targeted relief to help struggling dealerships and other businesses in the auto industry, but it has yet to do so. This week, I led a group of my Republican colleagues in urging Treasury to use its readily available powers to help auto retailers stay afloat. Click here to read more about our letter.

Sincerely,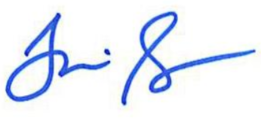 Lowcountry
2500 City Hall Lane
3rd Floor Suite
North Charleston, SC 29406
Phone: (843) 727-4525
Fax: (855) 802-9355


Midlands
1901 Main Street
Suite 1425
Columbia, SC 29201
Phone: (803) 771-6112
Fax: (855) 802-9355


Upstate
104 South Main Street
Suite 803
Greenville, SC 29601
Phone: (864) 233-5366
Fax: (855) 802-9355


Washington, DC
104 Hart Senate Office Building
Washington, DC 20510
Phone: (202) 224-6121
Toll Free: (855) 425-6324
Fax: (202) 228-5143

Click here to open a plain text version of this email Click here to forward this email Click here to open this e-mail in its own browser window