January 17, 2014

Greetings,
This week, once again, Washington politicians failed to listen to the American people. The Senate passed a $1.1 trillion omnibus spending bill, and the Majority Leader and Senate Democrats refused to reexamine the detrimental harms many families are facing due to Obamacare. The expansion of federal power and the lawlessness promoted among Senate Democrats and the President must stop.
Just this year, President Obama has delayed the employer mandate by a year, without the approval of Congress. He has chosen to modify enforcement of drug crimes, without the approval of Congress. He has granted legal status to illegal immigrants, without the approval of Congress.
We have had enough. It is time to make D.C. listen. I hope you will keep reading below for an update on my recent efforts to bring the people's voice to Washington.
All the best,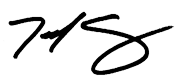 Ted Cruz
We Should Defund Obamacare and Fund Military Pensions
On Thursday, Sen. Cruz asked for unanimous consent to pass one amendment to prohibit the omnibus spending bill from funding Obamacare, then a second amendment to defund Obamacare and use the funds to restore cuts to military pensions.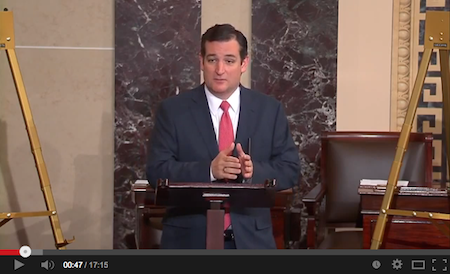 "This $1.1 trillion omnibus spending bill is outrageous enough, but on top of that it provides direct funding for Obamacare, which is destroying jobs, killing insurance plans, causing premiums to increase and people to lose their doctors. We should defund Obamacare and focus our tax dollars on priorities that help Americans, such as restoring full funding for military pensions for the men and women who protect us. Instead, the Senate squelched any debate over Obamacare and proceeded to pass its trillion dollar spending bill no one has even read. The fact that the Washington establishment is hailing a massive $1 trillion omnibus spending bill as a worthy achievement is exactly what's wrong with our government today."
Chilling Report Concludes Benghazi Attacks Preventable; Families of Victims Deserve the Truth
On Thursday, Sen. Cruz released the following statement on the Senate Select Committee's Review of the Terrorist Attacks on U.S. Facilities in Benghazi, Libya:
"The majority views of the SSCI report confirm a number of things long suspected about the Benghazi attacks. Our government was warned, and there were steps that could have been taken to protect Americans. But our people were left at significant risk against a known terrorist threat, and when the attack came, there was no help to send. After the attack, the Obama administration tried to mask its failure with false claims of a protest over an Internet video. All the while, the terrorists who carried out this attack are still at large. Most chilling, however, is the conclusion that the attacks were preventable in the first place."
Sen. Cruz Questions Government Surveillance Programs
On Monday, in the Senate Judiciary Committee, Sen. Cruz asked witnesses if government surveillance programs have focused too much on gathering information on law-abiding citizens and too little on people who are actually tied to terrorism. Here are a few highlights: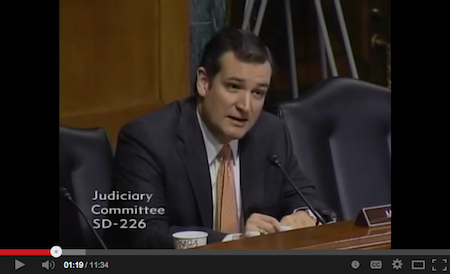 "I think a great many Americans are concerned about the current state of NSA surveillance. I have concerns on two fronts: I am concerned on the one hand that the federal government has not been effective enough monitoring and surveilling bad guys. That we have not succeeded in preventing what should have been preventable terrorist attacks. And that the same time I am concerned that the sweep of the surveillance has been far too broad with respect to law-abiding citizens. And I think a great many Americans would prefer to see that reversed.
"Am I understanding correctly the conclusions that the commissions received, that in your judgment the bulk metadata program has not to date prevented any specific terrorist attack? Is that an accurate understanding?"
Speaking with Shannon Bream on America's News HQ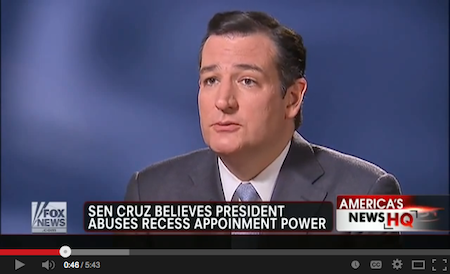 On Sunday, Sen. Cruz spoke with Shannon Bream about President Obama's lawlessness. People of all political persuasions should be concerned by the current administration's disregard for the law, Sen. Cruz said.
Israel has lost a great warrior and the United States has lost a great friend
This week, Sen. Cruz reacted to news of former Israeli Prime Minister Ariel Sharon's passing:
"The story of Ariel Sharon's life was very much the story of the state of Israel from his birth in Kfar Malal twenty years before Israel was established, to fighting in the Six Days war of 1967, to his service as Prime Minister from 2001-06. He experienced enormous struggle and adversity, but persevered in the defense of the nation he loved. Israel has lost a great warrior and the United States has lost a great friend. May he rest in peace."
Central Texas Office
300 E. 8th St,
Suite #961
Austin, TX 78701
Phone: (512) 916-5834

North Texas Office
Lee Park Tower II,
Suite #410
Dallas, TX 75219
Phone: (214) 599-3500

Southeast Texas Office
808 Travis St.,
Suite #1420
Houston, TX 77002
Phone: (713) 718-3057
South/Central Texas Office
9901 IH-10W,
Suite # 950
San Antonio, TX 78230
Phone: (210) 340-2885

East Texas Office
305 S. Broadway,
Suite 501
Tyler, TX 75702
Phone: (903) 593-5130

Washington Office
185 Dirksen Senate Office
Building
Washington, DC 20510
Phone: (202) 224-5922
If you no longer wish to receive these emails please click here to unsubscribe.