Email not displaying correctly? View in browser Report Spam
 

Lloyd Marcus




---

Deltona, FL




Pop / Adult Contemporary / Smooth Jazz



Senator Ted Cruz was on Rush Limbaugh's show today, and he made a plea to conservatives: please sign the petition demanding that ObamaCare be de-funded right now.
Senator Cruz, Senator Mike Lee, Senate Conservatives Fund, RedState.com, FreedomWorks, TheTeaParty.net, Patriot Action Network, TeaParty.org, Tea Party Express and others have all argued this point: since our nation is so deeply in debt, it is financially irresponsible to sign a budget authorization bill that would fund ObamaCare and put us further into debt, and intrude into the personal liberties and freedoms of the American people.
Here is the website address that Senator Cruz asked people to sign the petition at:
www.DontFundIt.com
The website is run by the Senate Conservatives Fund which is an outstanding organization doing great work for the American people.
Please, sign the petition and share the link website link with everyone you can and ask them to sign the petition as well.
Thank you for your time and also thank you for caring enough about the future of this great Republic to take the time to sign the petition and ask others to sign it as well!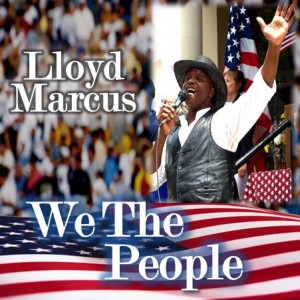 Lloyd Marcus
Paid for and authorized by the Conservative Campaign Committee. Not authorized by any candidate or candidate's committee.
 iTunes
 Amazon Mp3
 More CD/albums
 T-Shirts + Stuff
 Confessions Book     




"Marcus, a widely known local musician whose star rose during some of the recent Tea Party Express tours, described one of the recent trials in a December blog post. The center -- which has recording studios, a stage and a concept for a cafe that features performers -- was behind in its mortgage. About 9 one night, he got a call at home about the toilet overflowing. He trudged to the center, mop, bucket and shop-vac in tow, and cleaned up the mess. But while there, he was invited to join an ongoing musical recording session and asked to sing along. "The vibe of the recording session was awesome; warm, friendly and cheerful with much laughing, joking and everyone having a great time," Marcus wrote. "Suddenly, it dawned on me, this is what the arts center is all about." "  Mark Harper, News Journal, Daytona Beach

"It is truly unfortunate that some on our side are so easily put on the defensive. NAACP President Ben Jealous slandered millions of decent Tea Party patriots by saying we tolerate racists' signs. We do not. Not one liberal mainstream media outlet demand that Jealous produce the "Lynch Barack Obama" and "Lynch Eric Holder" signs he claimed to have seen. Thus, the liberal media are saying these violent racist signs exist and the tea partiers are guilty simply because Jealous says so. "  Lloyd Marcus, AmericanThinker.com

": The TeaParty Movement, The Democrat Party, Racism and Incitement! Apr 11, 2010 "I first met Lloyd Marcus in 2008. He told me about his life, and how living in the first government housing projects impacted his family and the black community there. It was the story of how big government's attempt to eradicate poverty collided with the 1960s narco-sexual liberation movement to create a disastrous nightmare for black families. ....Lloyd Marcus is a wonderful singer and talented painter. He grew up in the projects of East Baltimore. The tragedies he saw there as a child made him realize that Great Society projects and welfare destroy people's lives and their communities. Marcus' drift toward the right of the political spectrum began when he was about 10 years old...""   EL MARCO, Looking At The Left:The TeaParty Movement,The Democrat Party,Racism & Incitement




View As Webpage Update Contact Info Unsubscribe Report Abuse Privacy

Physical inquiries can be sent to: P. O. Box 6472, Deltona, FL, 32728, US
If our email is in your Spam/Junk Folder, please add LloydMarcus@bellsouth.net to your address book.

Powered by
FanReach Pro