| | |
| --- | --- |
| May 1, 2015 | |


Introducing the PACE Act
This week, I joined Senator Jeanne Shaheen (D-NH) to introduce the Protecting Affordable Coverage for Employees (PACE) Act., S.1099. This legislation seeks to protect small and mid-sized businesses in South Carolina and across America from potential healthcare premium increases under the Affordable Care Act.
Working together, we can find common sense solutions to stop this major disruption for many mid-sized businesses, their employees and their families. I am happy Senator Shaheen has agreed to work with me on this important effort to support small businesses on Main Street.
Legislation to Rename Hollings Judicial Center
Senator Graham and I also introduced legislation to rename the Hollings Judicial Center in Charleston as the J. Waties Waring Judicial Center.
I am excited to see the entire Congressional delegation come together to honor Judge Julius Waties Waring. Although not widely celebrated during his lifetime, Judge Waring's contributions to the Civil Rights movement were incredibly important. I am proud we are able to honor his memory in this way.
I also want to thank Senator Hollings, for whom the facility is currently named, for his selfless request to change the name of the courthouse. He is truly a man of integrity and character.
PBS NewsHour with Gwen Ifill
Earlier this week, I sat down with PBS NewHours' Gwen Ifill to discuss the current situation in Baltimore and body cameras. In case you missed it, you can watch by clicking the image below: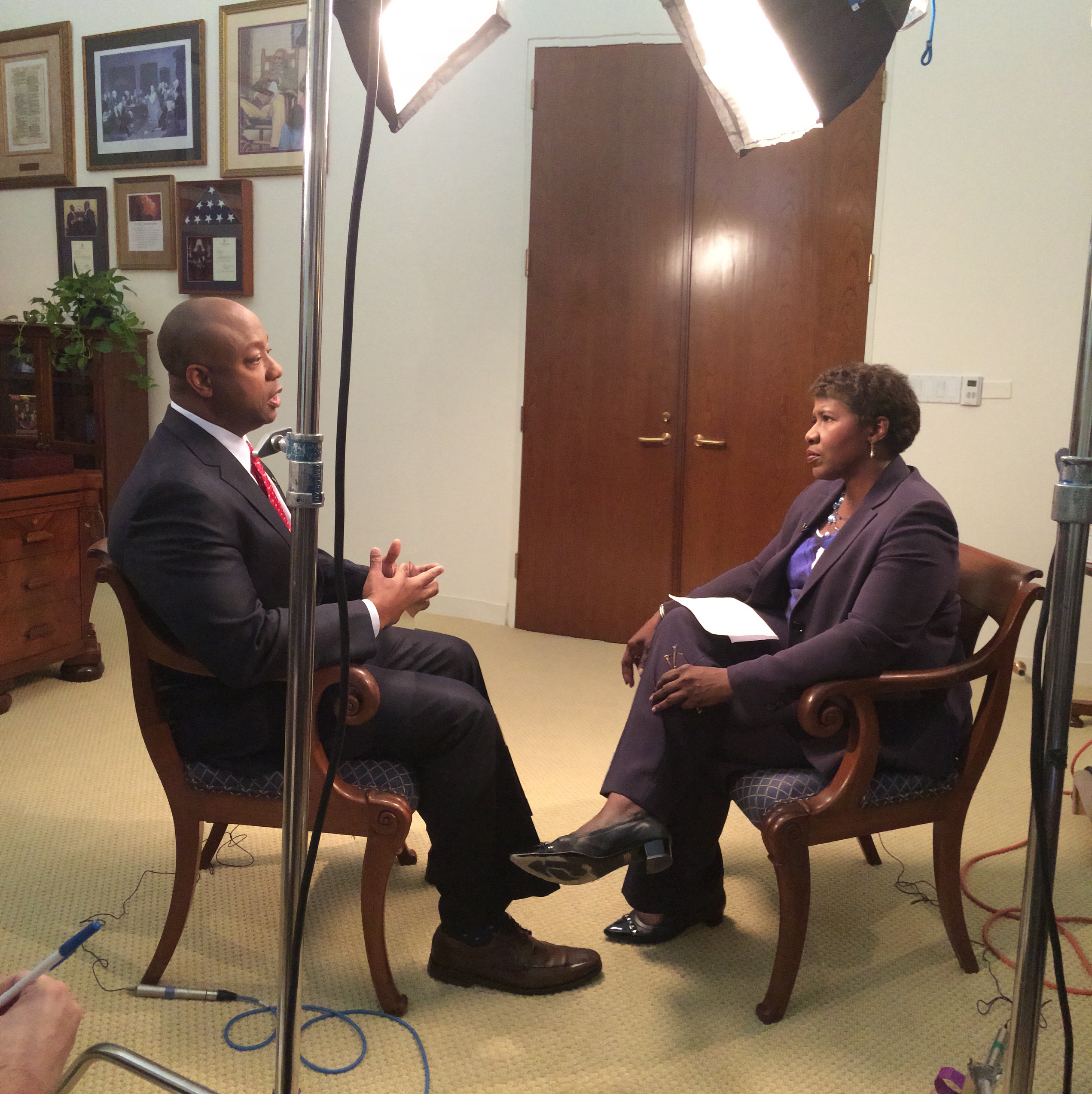 CNN: New Day
I also joined CNN's New Day to continue the discussion. Watch below: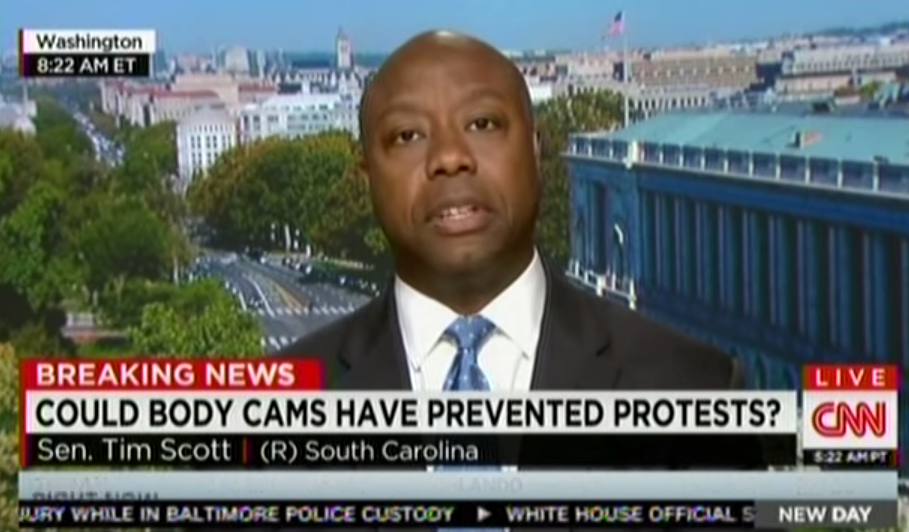 ABC's This Week with George Stephanopolous
On Sunday, I will discuss Baltimore and how we can move forward together on criminal justice reform, education, and poverty with George. Be sure to tune in! Check your local listings here for specific times.
Thanks again for subscribing!
Sincerely,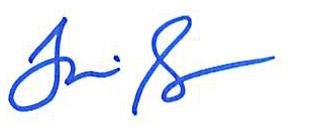 Tim



Lowcountry:
2500 City Hall Lane, 3rd Floor Suite
North Charleston, SC 29406

T (843) 727-4525
F (855) 802-9355

Midlands:
1301 Gervais Street, Suite 825
Columbia, SC 29201

T (803) 771-6112
F (855) 802-9355

Upstate:
40 W. Broad Street, Suite 320
Greenville, SC 29601

T (864) 233-5366
F (855) 802-9355

Washington Office:


167 Russell Senate Office Building
Washington, D.C. 20515

T (202) 224-6121
F (202) 228-5143