Rashad Turner of 'Pigs in a Blanket' infamy to run for office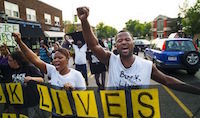 Rashad Turner knows how to rile the establishment. In the past 10 months, the demonstrations he's led have shut down a gate at the State Fair and threatened to disrupt the Twin Cities Marathon, St. Paul's Crashed Ice extravaganza and light-rail transit before a Vikings game. Some of the actions were denounced by Gov. Mark Dayton and all of them sent St. Paul leaders scrambling.





Transgender student wants Chesapeake schools to change policies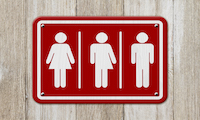 Dan Barnum, a 16-year-old sophomore at Oscar Smith High, has struggled with his sexual identity his whole life. As a child he was Abby -- a girl who preferred playing with trains and Hot Wheels cars and hated wearing dresses.





Today's Edition Sponsored By:


As hunger mounts, people in socialist Venezuela turn to trash for food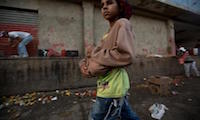 Until recently, Julio Noguera worked at a bakery. Now he spends his evenings searching through the garbage for food.





California dreaming...of free ObamaCare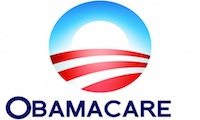 The Golden State's idea to extend ObamaCare to illegal immigrants continues to raise eyebrows.





Today's Edition Sponsored By:


Tennessee working on 'blue lives matter' law that would make it a hate crime to target police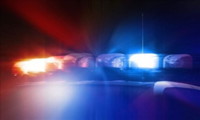 State House Majority Leader Gerald McCormick said today he's working with legal staff on a "Blue Lives Matter" bill for next year that would make it a "hate crime" to target Tennessee police and first responders.





Boy, age 9, stands up for his right to wear a Trump hat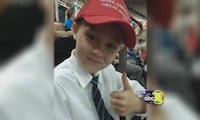 Logan Autry, 9, is the biggest little fan of Republican presumptive nominee Donald Trump. Logan decided to wear his red Trump "Make America Great Again" hat to Powers-Ginsburg Elementary School on June 2, days after the boy had seen the candidate up close at Trump's Fresno rally.





DC lawmakers approve citywide $15 minimum wage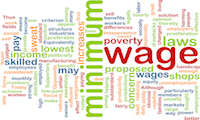 Lawmakers in the nation's capital approved a $15-an-hour minimum wage on Tuesday, joining numerous other cities and the states of California and New York in mandating pay raises for retail, restaurant and service-industry workers.





Love racing? Join GOPUSA in sponsoring Bobby Eberle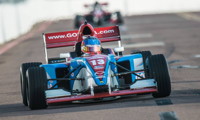 Bobby Eberle is working his way up the Mazda Road to Indy, but he needs your help. Please join GOPUSA in supporting Bobby. With your organization as a partner, you can bring together your love of racing and conservative politics.




Subscribe: Follow this link for your own subscription to GOPUSA

Forward: Forward this e-mail to a friend

Change: Need to change your e-mail address? Follow this link

Unsubscribe: Follow this link if you no longer wish to receive the GOPUSA Eagle e-mail update.

Copyright 2000-2016 www.GOPUSA.com
A Division of Endeavor Media Group, LLC
P.O. Box 981354
Houston, TX 77289