Paul Ryan: Trump's remarks on La Raza connected judge 'textbook definition of a racist comment'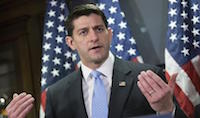 House Speaker Paul Ryan says Donald Trump's comments on an American-born judge of Mexican heritage are "the textbook definition of racist comments."





School sics cops on 7-yr.old for sharing Scripture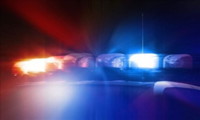 Public school officials in Southern California called the local sheriff to stop a seven-year-old student from handing out Bible verses to his friends, who eagerly asked for them.





Today's Edition Sponsored By:


McConnell drops effort to defund Obamacare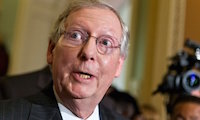 Republicans controlling the Senate are abandoning an effort to use their power over the federal purse strings to block implementation of the Affordable Care Act.





Swiss voters reject income for everyone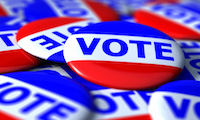 Swiss voters overwhelmingly rejected a proposal that would have guaranteed everyone in the Alpine nation an unconditional basic income, according to projections published Sunday by public broadcaster SRF1.





Today's Edition Sponsored By:


More than meets the eye or ear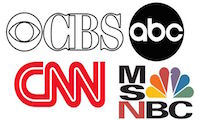 Hey! Did you hear Katie Couric got exposed for touting her left-wing anti-gun agenda in a new TV documentary called "Under the Gun"? Big surprise, huh? Oh please, it's no shock to anyone who has been paying attention.





Kindergartners in WA state to be taught 'transgenderism'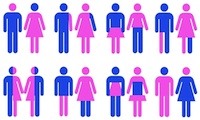 Beginning as young as kindergarten, public school students in the state of Washington will be taught about "transgenderism" effective in the fall 2017 semester.





Put the Wall in the GOP Platform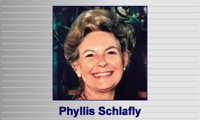 The promise to build a wall along America's southern border with Mexico has carried Donald Trump to his remarkable victory in the Republican primaries for president. Now it's time to put that promise into the official Republican Party Platform.





Love racing? Join GOPUSA in sponsoring Bobby Eberle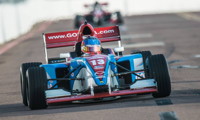 Bobby Eberle is working his way up the Mazda Road to Indy, but he needs your help. Please join GOPUSA in supporting Bobby. With your organization as a partner, you can bring together your love of racing and conservative politics.




Subscribe: Follow this link for your own subscription to GOPUSA

Forward: Forward this e-mail to a friend

Change: Need to change your e-mail address? Follow this link

Unsubscribe: Follow this link if you no longer wish to receive the GOPUSA Eagle e-mail update.

Copyright 2000-2016 www.GOPUSA.com
A Division of Endeavor Media Group, LLC
P.O. Box 981354
Houston, TX 77289