Ryan fails to endorse Trump but will work for unity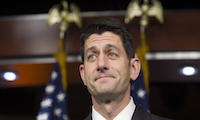 House Speaker Paul Ryan stopped short of a full endorsement of presumptive GOP presidential nominee Donald Trump after a face-to-face meeting Thursday on Capitol Hill, but in a joint statement the two said they are "committed" to unifying a fractured Republican Party.





Will Hillary's white male problem keep her out of office?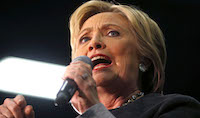 There is a battle of the sexes going on among the nation's electorate, and Clinton seems to be losing: As much as women dislike Donald Trump, men dislike Clinton more.





Today's Edition Sponsored By:


For what it's worth, Boehner jumps on Trump train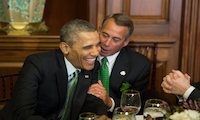 Former House Speaker John Boehner is getting behind Donald Trump, despite disagreeing with Trump's stands on banning Muslims from entering the United States, tearing up trade deals and other issues.





Medicare Cuts Killing Seniors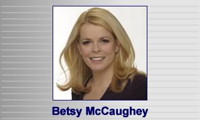 President Obama's Medicare cuts are killing seniors. His health law changed Medicare, adding bonuses for hospitals that spend the least per senior. The result? Hundreds of hospitals are skimping on care to win bonuses. Seniors at these hospitals aren't getting the right antibiotic or other treatments they need.





Today's Edition Sponsored By:


Unemployment claims reach highest level since early 2015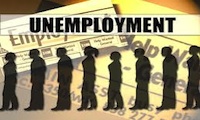 The Labor Department says the number of Americans applying for unemployment benefits rose last week to the highest level since February 2015, more sobering news for the labor market after a disappointing April jobs report.





Federal grand jury indicts ex-North Charleston officer in shooting of African-American man
Michael Slager, the former North Charleston white police officer charged with the fatal shooting of an unarmed African-American man, was indicted by a federal grand jury Wednesday.





Wrapping mental illness in the American flag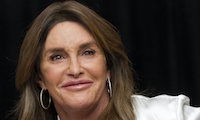 Sports Illustrated has announced plans to feature Bruce Jenner on its cover, clad in only an American Flag and his Olympic gold medal.





Romney: any refusal by Trump to release tax returns 'disqualifying'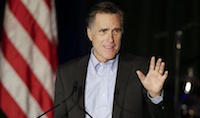 Mitt Romney is keeping up the pressure on Donald Trump to release his tax returns. Romney called any refusal by Trump to release his tax returns before Election Day, "disqualifying."





Love racing? Join GOPUSA in sponsoring Bobby Eberle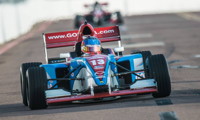 Bobby Eberle is working his way up the Mazda Road to Indy, but he needs your help. Please join GOPUSA in supporting Bobby. With your organization as a partner, you can bring together your love of racing and conservative politics.




Subscribe: Follow this link for your own subscription to GOPUSA

Forward: Forward this e-mail to a friend

Change: Need to change your e-mail address? Follow this link

Unsubscribe: Follow this link if you no longer wish to receive the GOPUSA Eagle e-mail update.

Copyright 2000-2016 www.GOPUSA.com
A Division of Endeavor Media Group, LLC
P.O. Box 981354
Houston, TX 77289