Citadel military college denies student's request to wear Muslim hijab; family mulls lawsuit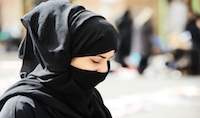 The Citadel, The Military College of South Carolina, on Tuesday made a final determination to bar its student body from wearing a Muslim headscarf called a hijab -- a decision that may now lead to a lawsuit against the school.





Illegal alien sanctuary policy splits liberal San Francisco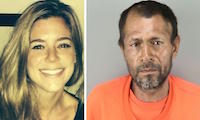 Officials in famously progressive San Francisco have long sanctioned protections for people in the country illegally, going so far as to prohibit city workers from asking about a person's immigration status.





Today's Edition Sponsored By:


Study: Sanders' healthcare, Social Security plans would raise deficit by $18T over decade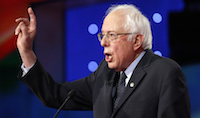 Democratic presidential candidate Bernie Sanders' proposed social programs would raise the federal deficit by $18 trillion over the next decade, according to a study by the Tax Policy Center.





Key Senate Republicans swing behind Trump; doubters remain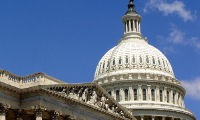 Key Senate Republicans voiced optimism Tuesday about Donald Trump's presidential prospects in November, signaling clearly to the GOP rank and file to unite behind the bombastic billionaire and turn their energy toward battling Democrat Hillary Clinton.





Today's Edition Sponsored By:


Some Sanders fans prefer Trump to Clinton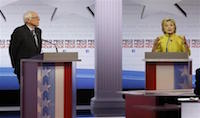 Hillary Clinton might have a problem in November. Some supporters of Bernie Sanders at a rally in Sacramento, California, indicated they would rather vote for anyone in the general election than the former secretary of state -- even, in some cases, Donald Trump.





All GOP Primary Voters Not Created Equal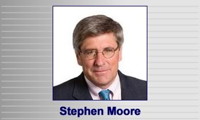 Several years ago, I joined a poker game with a group of people I hadn't met before. The stakes went up and up, and, at one point, a pot reached over $1,000.





No punishment for 16 West Point cadets in black power photo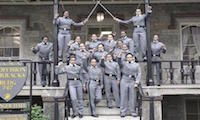 Sixteen black West Point cadets who posed with raised fists for a pre-graduation picture that sparked debates on race and proper behavior in uniform won't be punished for the gesture, the U.S. Military Academy said Tuesday.





Obama DOJ: No death penalty for Benghazi terrorist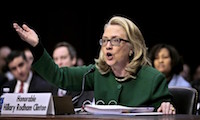 The Justice Department will not seek the death penalty against Ahmed Abu Khattala, the suspected Libyan militant charged in the Benghazi attacks that killed a U.S. ambassador and three other Americans, federal officials announced Tuesday.





McCain says Trump should 'be gracious,' reach out to defeated foes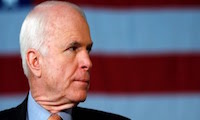 Sen. John McCain of Arizona said Monday that Donald Trump should reach out to defeated opponents in order to unite the Republican Party this fall.





Love racing? Join GOPUSA in sponsoring Bobby Eberle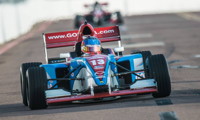 Bobby Eberle is working his way up the Mazda Road to Indy, but he needs your help. Please join GOPUSA in supporting Bobby. With your organization as a partner, you can bring together your love of racing and conservative politics.




Subscribe: Follow this link for your own subscription to GOPUSA

Forward: Forward this e-mail to a friend

Change: Need to change your e-mail address? Follow this link

Unsubscribe: Follow this link if you no longer wish to receive the GOPUSA Eagle e-mail update.

Copyright 2000-2016 www.GOPUSA.com
A Division of Endeavor Media Group, LLC
P.O. Box 981354
Houston, TX 77289