March 25, 2022
Dear Friend,

Welcome back to my Week in Review newsletter. Please remember to follow me on Facebook, Twitter, Instagram, and YouTube for regular updates on how I am serving the people of South Carolina!

Protecting Employee Rights
As American workers adapted to recent challenges like the 2008 financial crisis and the pandemic, the gig economy began to take off, rapidly changing our labor market. Sadly, our laws — and the politicians who create them — have failed to keep up. This week, I introduced a bill called the Employee Rights Act of 2022 (ER22) to help give workers the flexibility and protection that they need in the modern economy.
While the Democrats have introduced legislation (the PRO Act) that puts politics first and employees last, my bill presents an alternative path that would make it easier for all workers to climb the economic ladder. Click here to read my Wall Street Journal op-ed on the ER22, and click below to watch me discuss the bill on Fox News.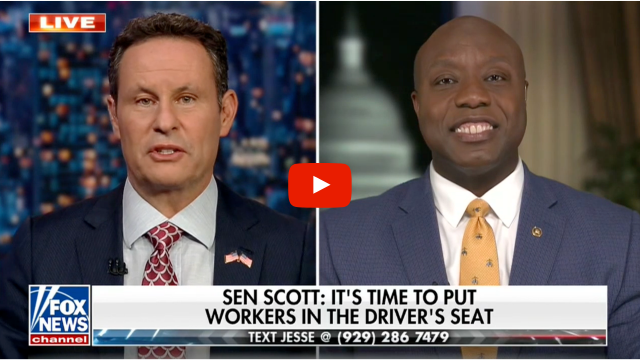 Expanding Affordable Child Care Options
The Democrats' child care proposals would take a wrecking ball to our child care system and replace it with a one-size-fits-all approach that limits families' options. I believe there is a better way.
Along with Senator Richard Burr (R-N.C.), I introduced a bill to counter the Democrats' overbearing proposals and expand affordable child care options for families across the nation. Click here to read more about the bill, and click below to watch my announcement of the bill at a Senate Health, Education, Labor, and Pensions Committee hearing.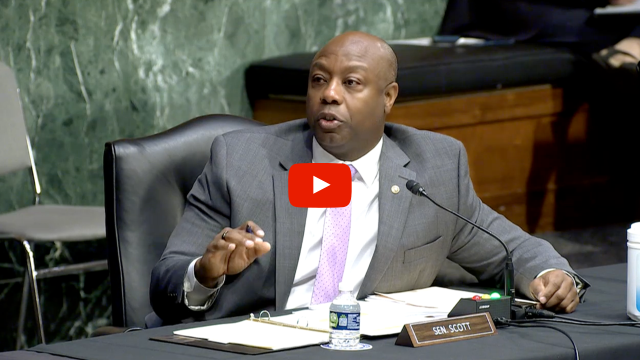 The Consequences of High Gas Prices
A South Carolinian making the median income in this country now has to work six to seven hours just to afford a full tank of gas. People across our state and our nation are hurting, and they deserve better. I recently joined my Republican colleagues at a press conference to highlight the real consequences of this administration's failed leadership on gas prices. Click below for my remarks.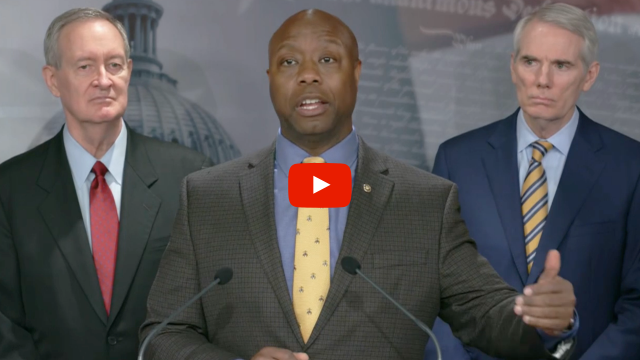 Requesting Info on Social Security and Medicare
The U.S. Department of the Treasury is required by law to issue reports on the current and projected financial status of Social Security and Medicare by April 1 each year. However, those reports have rarely been on time in recent years. Last year's report came a full 152 days late.
As Congress examines legislation relating to Medicare and Social Security, it's crucial that we have these trust fund reports on time. This week, I joined Senate Finance Committee Ranking Member Mike Crapo (R-Idaho) and several of our colleagues on a letter to Treasury Secretary Janet Yellen, requesting an update on the status of this important information. Click here to read more about the letter.

Sincerely,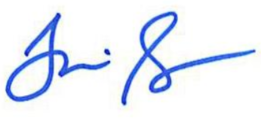 Lowcountry
2500 City Hall Lane
3rd Floor Suite
North Charleston, SC 29406
Phone: (843) 727-4525
Fax: (855) 802-9355


Midlands
1901 Main Street
Suite 1425
Columbia, SC 29201
Phone: (803) 771-6112
Fax: (855) 802-9355


Upstate
104 South Main Street
Suite 803
Greenville, SC 29601
Phone: (864) 233-5366
Fax: (855) 802-9355


Washington, DC
104 Hart Senate Office Building
Washington, DC 20510
Phone: (202) 224-6121
Toll Free: (855) 425-6324
Fax: (202) 228-5143

Click here to open a plain text version of this email Click here to forward this email Click here to open this e-mail in its own browser window