Mitt Romney wants a carbon tax; talks border policy and 'Medicare for All'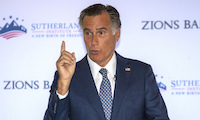 Mitt Romney said Monday that he believes climate change is happening and human activity is a significant contributor. "In some respects, (by speaking with newer conservatives), I'll be able to make inroads with some of the young people coming along," he said.





Pandering Elizabeth Warren will have a lot more apologizing to do if she takes on Trump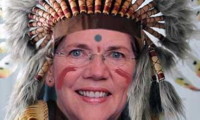 Sen. Elizabeth Warren's fresh apology to Native Americans on Monday -- packaged with a sweeping policy proposal focused on aiding native tribes -- is her most recent attempt to put the scandal of her false heritage claims firmly behind her as she runs for president. It's not her first try. It's not even her second.





Today's Edition Sponsored By:
Advertising: Follow this link for information on reaching the GOPUSA audience.


Tlaib, Omar and Ocasio-Cortez dominate the Democrats as Pelosi watches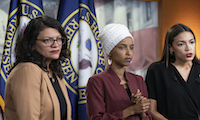 Nancy Pelosi and the rest of the Democrat Congressional leadership aggressively defended Omar and Tlaib's right to enter Israel, while sidestepping the discussion of their support for the Boycott, Divestment, and Sanctions movement against Israel, also known as BDS. Now Tlaib, Omar, and Ocasio-Cortez (D-NY) are dictating terms to the Democrats. Pelosi can do little but watch.





Portland largely quelled political violence last weekend
After previous political rallies that ended in violence, police in Portland, Oregon, earned praise Monday from outside observers for using a natural barrier -- the city's Willamette River -- to keep dueling protesters apart during a weekend far-right rally and large counter-demonstration that included a subset of masked and black-clad anti-fascists.





Today's Edition Sponsored By:
Advertising: Follow this link for information on reaching the GOPUSA audience.


2020 Democrats praise firing of NY cop in Garner death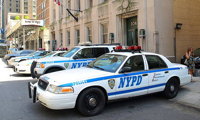 "Finally," New York Sen. Kirsten Gillibrand tweeted minutes after NYPD Commissioner James O'Neill announced Officer Daniel Pantaleo had been booted from the force over his role in the July 2014 altercation outside a Staten Island bodega.





Poorest Loser: Conceding Georgia governor's race would mean the process was 'fair'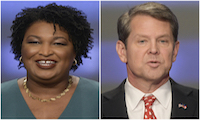 Democrat Stacey Abrams on Monday allowed that she is not the governor of Georgia, but said formally conceding the 2018 election to Gov. Brian Kemp would be an implicit acknowledgment that the system was "fair."





Ilhan Omar: Aid for Israel should be conditional on treatment of Palestinians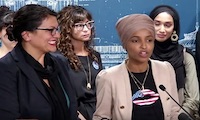 Rep. Ilhan Omar on Monday shot down calls to have other members of Congress boycott visits to Israel but said continued U.S. aid should be made dependent on Prime Minister Benjamin Netanyahu improving conditions for the Palestinians.





Today's Edition Sponsored By:


'We're in distress': NYPD union boss blasts decision to fire Daniel Pantaleo over Eric Garner's death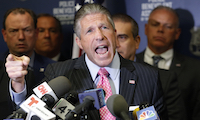 In the shadow of an upside down department flag, the head of the city's largest police union blasted the city's top cop Monday for firing the officer whose chokehold resulted in the death of Eric Garner.





Rashida Tlaib disses Granny to spite Israel! Real agenda of New York Times EXPOSED?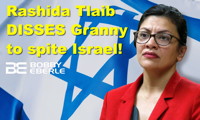 Following Israel's rejection of Ilhan Omar and Rashida Tlaib's travel request, Tlaib upped the ante by using her own grandmother as a pawn. A leaked recording of a New York Times town hall meeting has revealed the company's true agenda. And... Alexandria Ocasio-Cortez has apparently figured out what makes Trump supporters tick.




Subscribe: Follow this link for your own subscription to GOPUSA.

Change: Need to change your e-mail address? Follow this link.

Unsubscribe: Follow this link if you no longer wish to receive the GOPUSA Eagle e-mail update.

Advertising: Follow this link for information on reaching the GOPUSA audience.

Copyright 2000-2018 www.GOPUSA.com
A Division of Endeavor Media Group, LLC
P.O. Box 981354
Houston, TX 77289