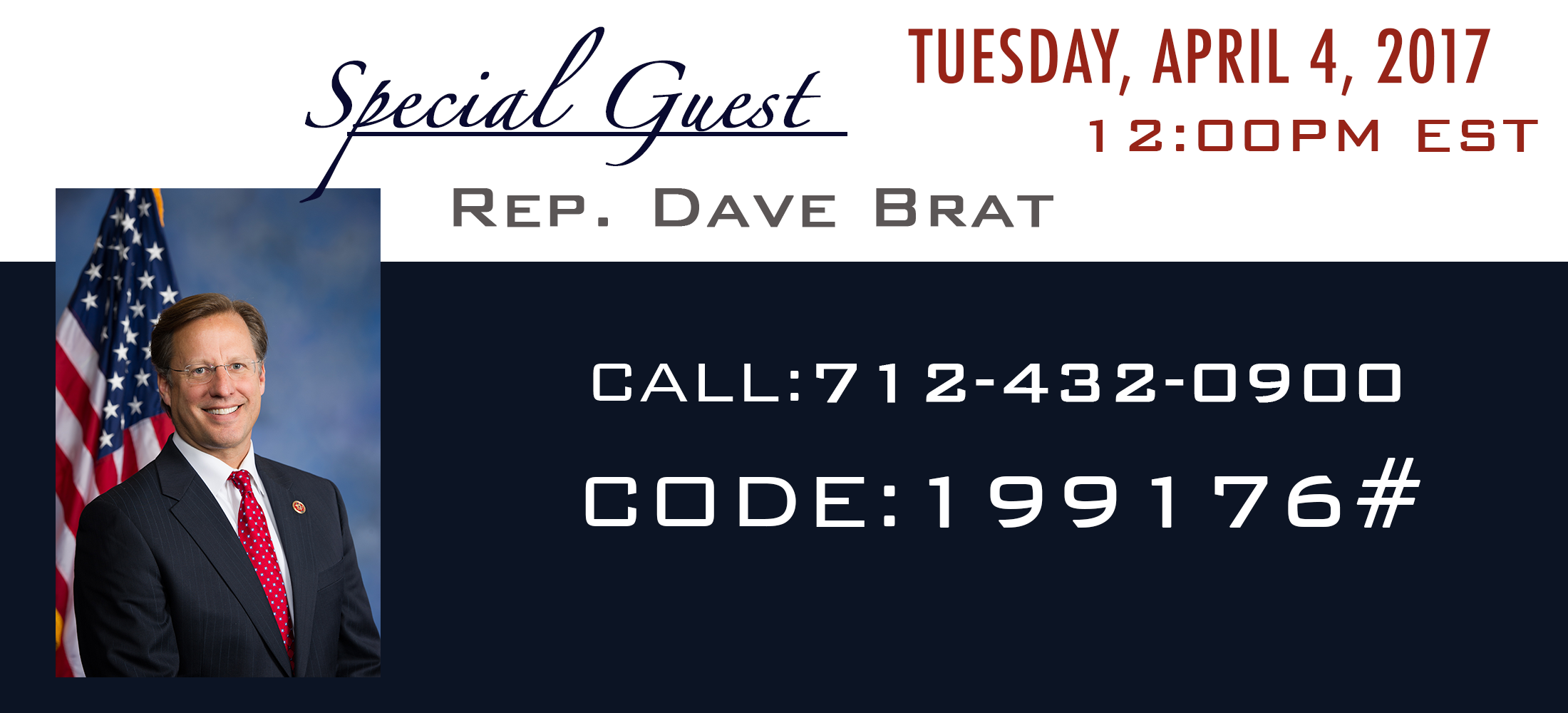 Dear Robert,
Can President Trump and Congress come together on healthcare? That is the question I will be asking Congressman Dave Brat on Tuesday's conference call. Congressman Brat is a member of the House Freedom Caucus, which, as you know, opposed the GOP's healthcare bill. The House Freedom Caucus is committed to a full repeal of Obamacare. I am looking forward to Rep. Brat's insight and update on the deliberations that are happening in DC.
<<Read Congressman Brat's full bio here>>
The call will go live Tuesday, April 4 at 12:00 pm (EST). Dial 712-432-0900 and enter code 199176#. If you would like to ask a question, dial *6 to get in queue.

Contact Us
S.T.A.N.D.
P.O. Box 15022

Chesapeake, Virginia 23328
757-375-6444
stand@standamerica.us